Articles and Presentations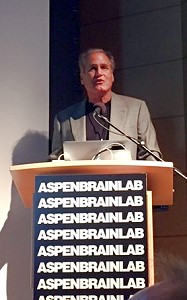 Articles and Media


Patient Advocacy - A Step in the right Direction
-SFGate,
February 22, 2017
By Deepak Chopra MD, Lizabeth Weiss, BA, Nancy S. Cetel, MD, Danielle Weiss, MD, Joseph B. Weiss, MD
All of Us-Doctor and Patients-Need to Face up to Healthcare Hazards
-SFGate,
November 23, 2016
By Deepak Chopra MD, Nancy S. Cetel, MD, Danielle Weiss, MD, Joseph B. Weiss, MD
An Inside Scoop on the Pros and Cons of Ice Cream and Other Frozen Treats
-The Chopra Center Blog
by: Danielle Weiss, MD, Joseph Weiss, M.D. and Nancy Cetel, M.D.
One Solution to America's Health Care Crisis
-SFGate,
January 11, 2016
By Deepak Chopra, MD, Rudolph E. Tanzi, PhD, Joseph B. Weiss, MD, Nancy Cetel Weiss, MD, and Danielle E. Weiss, MD
Secrets to aging well aren't so secret, says doctor
-The Rancho Santa Fe News,
October 30, 2015
A Hidden Solution to America's Health-Care Crisis
Huffington Post,
June 25, 2015
By Deepak Chopra, MD, FACP, Dan Blumenthal, MD, MPH, FACP, David Brenner, MD, FACP, Nancy S. Cetel, MD, Linda L. Hill, MD, MPH, FACP, Bess Marcus, PhD, Paul J. Mills, PhD, Sheila Patel, MD, Larry Smarr, PhD, and Joseph B. Weiss, MD FACP
Microbiome 101: It`s a Small World After All
Gut Instincts: Why Microbes and Probiotics Matter to Your Health
---
Past Presentations
Personal Health Summit 2016 | Joseph Weiss MD | Microbiome
What you eat changes the microbes that live and thrive within you! Watch a fantastic conversation with Dr. Joseph Weiss on December 5th, 2016!

---
August 11 - 14, 2016
The Chopra Center at
Omni La Costa Resort &Spa
Signature Mind-Body Wellness Workshop - Journey into Healing: I Am Heart Healthy
---
IDEA World Convention, Chopra Center
Aspen Brain Forum, Aspen, CO
July 24-26, 2015
[click here for presentation]


UCSD doctor brings erudite air to Rancho Santa Fe Senior Center discussion of digestion
By Lorine Wright, Rancho Santa Fe Review, April 13, 2015
There was an attentive silence as Terrie Litwin, executive director of the Rancho Santa Fe Senior Center, introduced Dr. Joseph Weiss to the senior center guests. That silence soon erupted into laughter as Weiss -- an award-winning speaker -- educated and entertained the audience through his effervescent presentation on flatulence.
Read the rest of the story....